Our Story
Although we've been in business 40 years, our story started long before that, almost 70 years ago.
It was the late 1940s. Robert Phoenix, after serving overseas for four years, returned home to Burlington and started selling cars. Mostly working for Hamilton Motor Products, he specialized in the used car department. Dad/Grandpa was known for his honesty and gentle, caring manner. These attributes gained him many lifelong customers. He instilled in us our guide in upholding a reputation of integrity and trustworthiness, a belief system we use in the business we operate on a daily basis.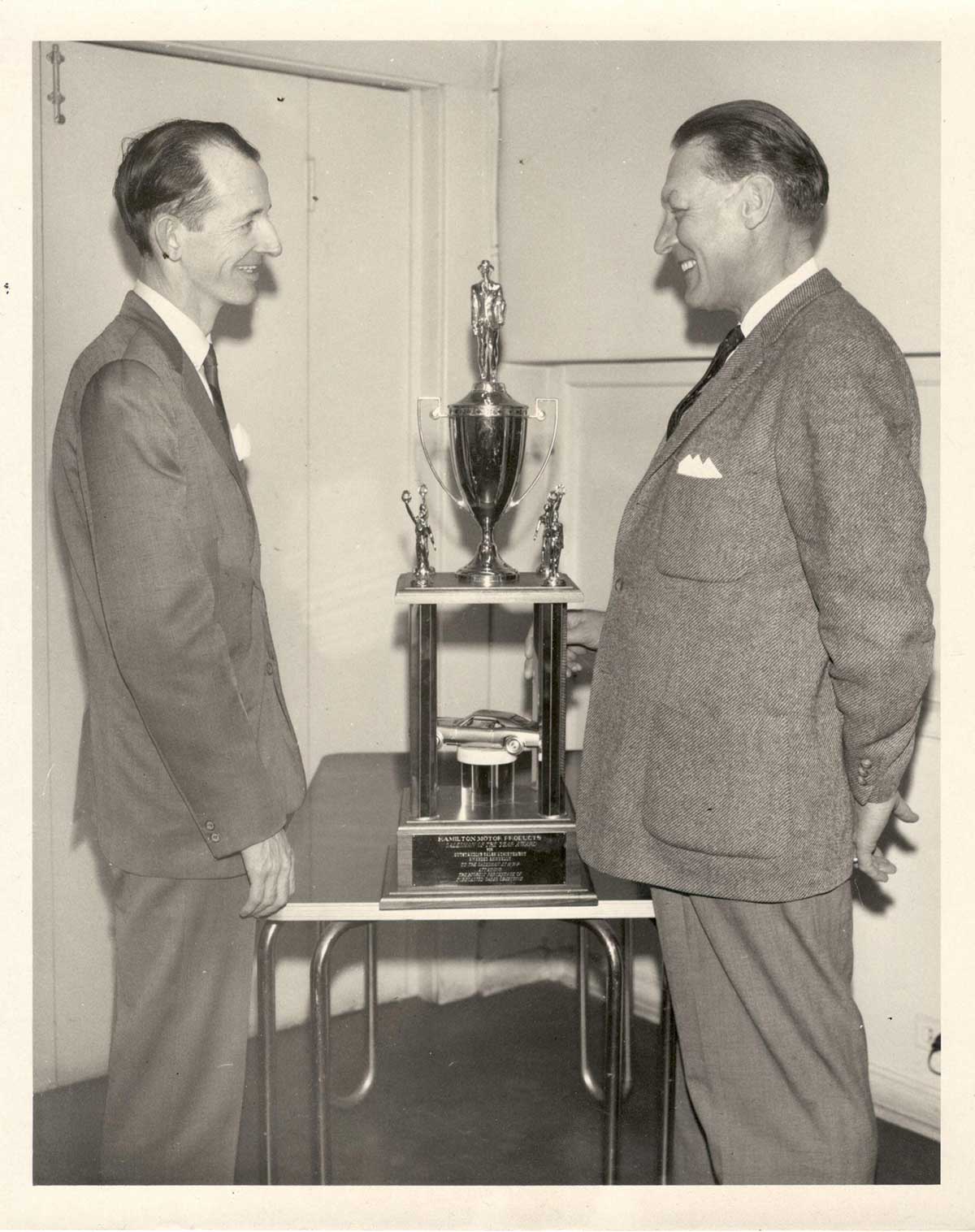 Fast forward to 1976. Robert's daughter, Joan, marries Jerry Foster. Skip forward again after expanding their family by two kids to the year 1982, when Joan encouraged self-proclaimed "car guy", Jerry, to start Foster Auto Group. Thus began their journey, making a name for Jerry in the car business he had already been working in unofficially since he was old enough to drive.
Other family members, a brother (John) worked alongside Jerry for 20 years and a brother-in-law (Dave) for two years, have all come and gone in the business. Today the company is run alongside their son, daughter and nephew (Mike, Ann and Paul). The business looks quite different from the small lot of 5 cars that began Foster Auto. The days where Jerry would leave business cards on the windshields, running sales between 3-5pm, while he and Joan would run around getting all the rest of the day-to-day business taken care of.
We have changed locations 5 times over 40 years, expanded our inventory significantly from those first days and started to specialize in VW, the name we trust and love personally. The one constant we endeavour to keep the same is our good reputation. The only way we know how to business at Foster Auto is by treating our customers the way we would like to be treated, with respect and care. Daily, we strive to uphold our vision or transforming the public perception of the used car industry into one positive and honest profession.
At Foster Auto Group, we look forward to serving you, our valued customer, for years to come. Please stop by our dealership, located 238 Dundas St East, Waterdown, Ontario, L8B 0E8 and speak with one of our family members today!